See on Scoop.it – ALL~MOST FAMOUS VIDEO REVIEW MAGAZINE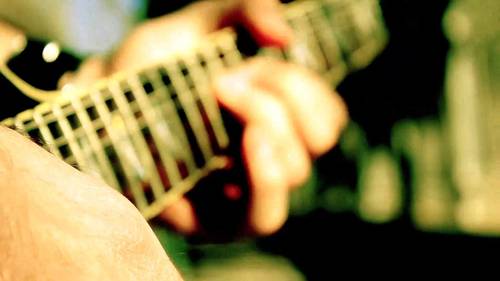 Kellie Levåns's insight:
When you talk guitar prodigies you may think of Stevie Ray Vaughan, Joe Satriani, Yngwie Malmsteen, and Eddie Van Halen, to name a few of the axe legends.
Now you can add Teo Ross, a young guitar virtuoso from Larissa, Greece.
Teo Ross studied classical guitar at the age of 12 and by age 15 he picked up his first electric guitar, and has never turned back.
Teo Ross debut CD , ROAD TO NEVERLAND , is being picked up by metal stations and websites worldwide. Tracks like , Wicked Streets , and the title track "Road To Neverland," give an entire new meaning to the term "speed metal." The difference with Teo Ross, is his classical influence, that brings an orchestrated allure, not often heard in the metal genre.
Sky On Fire is a song that is electrified and flows so fast and free-you can't believe human hands are capable of such amazing art and gifted technique and beautifully crafted chords and melodies.
I really can't say enough about the mind blowing debut CD, Road To Neverland,, and I sure can't describe the jaw dropping experience it is to watch Teo Ross, via video.
Teo Ross hopes soon to be included on on a exclusive tour.
His work has been submitted to Slash, and many other studios and players worldwide. Everyone who hears Teo Ross for the first time, literally stops what they are doing and hits play several more times. After that they make sure Road To Neverland is added on their itunes favorites.
Watch Teo Ross in action via Youtube, like him on Facebook, fan him on Reverb Nation, follow him on Twitter, and most of all , add ROAD TO NEVERLAND to your collection today, so you can blow your friends away and experience a living and breathing masterpiece.
From the Artist
Teo Ross was born in the city of Larissa, Greece (1988). He started studying classical guitar at the age of 12 with A. Lialios and started playing electric guitar at the age of 15. In the beginning he played as self-taught, inspired by John Norum (Europe), Kirk Hammett (Metallica) Zakk Wylde (Ozzy,BLS), Slash (Guns N'Roses) and Yngwie Malmsteen. He was also influenced by Europe, Iron Maiden, Metallica, Scorpions, Guns'n' Roses, Skid Row, Gamma Ray, Dream Theater, Angra and many more.
Since then , he practiced guitar (both classical and electric guitar) at an average daily rate of 6-8 hours. At the age of 19, searching for professional musical guidance and in order to study his instrument in greater depth, he began to work with the "Coach of the Guitar Champions", the world famous guitarist and educational author Ioannis Anastassakis, following faithfully his advice in a studying and practicing schedule, most dedicating than before.
See on www.youtube.com